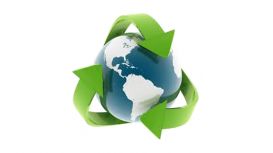 Eco-steam clean Liverpool clean domestic and commercial properties in the Liverpool-Wirral-Merseyside. Our staff have been trained to assessor level 2 by the British Institute of Cleaning Science (Bics) so we know all about the latest advancements in cleaning technology, also we have recently been awarded a Level 1 ABC certificate as part of the Green deal scheme, by way of the ABC awards which are regulated by Ofqual ,as you can see we are trying to do our little bit for the environment and help protect the future of our planet.
Our machine is a 2,500 psi steam generator and is mounted inside our vans, this provides the muscle to our powerful cleaning wands. On top of all that we can also provide carpet dryers to make sure your carpet/ upholstery is dry within a couple of hours of cleaning. (Additional cost) We use only 100% eco-friendly cleaning products, ranging from natural fruit extracts for fabrics to crushed coconut kernels and lotion for our leather rejuvenation.
---
Services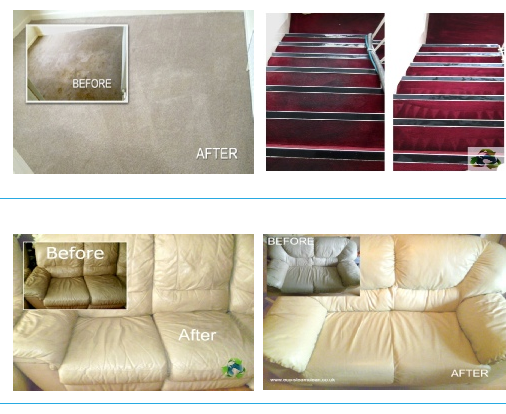 Carpet cleaning:
We clean carpets with our unique rotovac system, coupled with our high temperature steam generator that is mounted in our van. Temperatures can reach as high as 230 degrees Fahrenheit, which allows us to easily remove even the toughest of stains from your carpets, rugs and upholstery. We use only exclusive 100% natural fruit extracts - and they smell wonderful. Our advanced dryers means everything can be dry in just an hour.
Leather:
Leather cleaning is a breeze with our exclusive 100% natural coconut products. With over 15 years cleaning dozens of different leathers types, your sofa is in safe hands. Our products are imported from America, and as you can see from this example, customers can hardly believe the transformation in their leather sofas. It's a lot cheaper than a new suite!
Upholstery cleaning:
At Eco-Steam Clean, our upholstery cleaning methods get great results because we use equipment of the highest quality. Our machines are the most advanced for removing dirt, dust and other unhealthy particles from your settees, sofas, armchairs matresses and other fabric-covered furniture. For the majority of upholstery fabrics, steam extraction method leaves the least amount of the moisture on contact than any other system. This ensures you won't be left with soaking wet upholstery that smells when it dries out.
Rug cleaning:
We clean rugs exactly the same way we clean carpets and upholstery. We use hot steam, 100% natural fruit extracts and first class cleaning wands,. This system is universally accepted as the best carpet cleaning system in the world today, so we're happy to help whether your rug is antique or newer.
Driveway cleaning:
We have a portable 4000 psi power-washer , so don't need to resort to using chemicals which can weaken the integrity of your driveway. We just use the power of the water itself. We've cleaned petrol station forecourts, tennis courts driveways, patios and shop entranceways. If you have an outdoor area, we can help make it look like new. All we need is a water faucet and we're good to go.
Reviews and Ratings
We do not have any reviews about The Eco Steam Clean available right now.